Product developers and researchers across every industry experience one main challenge when working with nanomaterials: successful product integration.

It is common knowledge that the unique properties of nanomaterials offer extraordinary potential in a number of applications. These are properties that virtually every industry is attempting to leverage to produce differentiated and high-performing products. So, why is it challenging for these industries to integrate nanomaterials into products and what steps can you take to increase your likelihood of success?

Cerion has heard these struggles first hand from the numerous companies we have spoken to and work with. Spanning 40+ industries, we've helped these companies successfully leverage nanomaterials and integrate them into their products or applications for differentiated performance.

Join Cerion's EVP of Research, Dr. David Sandford, Senior Scientist, Dr. Andrew Zane, and EVP of Sales, Chris Skipper, as they discuss the technical and process related factors that you should consider.

Challenges
What are the biggest challenges researchers and product developers experience when incorporating nanomaterials into their products?

Dispersions
How can you ensure nanoparticles remain monodisperse and stable in a dispersion and why is it important for product integration?

Particle Size
What methods can be used to control particle size for a specific use case and what sizing details are critical to understand?

Finding the Right Approach
There is no one-size-fits-all approach when it comes to nanomaterials. What is the best approach for your business and product - catalog or custom?

Surface Chemistry
Why is the surface chemistry of a nanoparticle important for successful product integration and how can you control it?

Scale-Up and Manufacturing
What steps can be taken to improve the likelihood of manufacturing custom nanomaterials and commercialization requests?

Ensuring Seamless Integration
What methods can be used to ensure nanomaterials easily integrate into products and are compatible with downstream processing conditions?

Composition
When does nanoparticle composition become important and how can you leverage it to fine tune properties?

Live Q&A
Get the information you need from the session with an opportunity to submit questions prior to the webinar or ask during the session.
For over a decade Cerion has been cost-effectively transitioning nanomaterials, often scaling between 1,000 to over 10,000 times what has been created in the lab. Core to our success is a deep bench of scientific, engineering and manufacturing talent. Our team members speak at several industry events throughout the year, collaborate with industry associations in the U.S., U.K., and EU, and is taking an active role in the advancement of the U.S. nanotechnology industry at the policy level.
Cerion is thrilled to host this interactive webinar where you can get insights directly from seasoned members of our team to assist you in road mapping the future of your product. Learn more about the team members featured in this session below.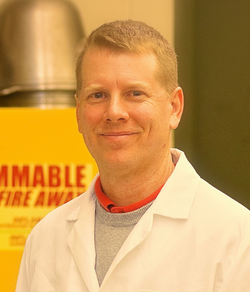 DAVID SANDFORD, PhD
Cerion Executive Vice President - Research
Dr. Sandford earned his PhD in Inorganic Chemistry from the University of California Berkley. He has 28 Years industry experience with applied expertise in:


Synthesis, characterization and commercialization of novel antimicrobial actives, metal oxide catalysts, fuel additives and polishing agents
Nanomaterials for medical imaging, high refractive index plastics and fuel cells
Creating nanoparticle formulations in polar and nonpolar media incorporating a wide range of stabilizing chemistries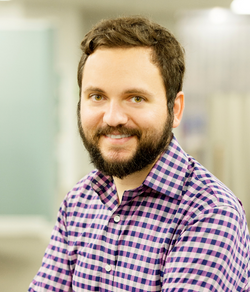 Andrew Zane, PhD
Cerion Senior Scientist
Dr. Zane earned his PhD in Analytical Chemistry from Ohio State University. He has 9 Years of experience in the nanotechnology industry with applied expertise in:


Antibacterial composite materials utilizing nitrogen doped titanium dioxide nanoparticles
Particle synthesis and characterization, polymer composite characterization, and bacterial toxicity assays
Custom design and scale-up of metal, metal oxides, and ceramics for use in a broad range of applications and systems
Design for Manufacturing implementation for ensuring successful transition from applied research through scale-up and manufacturing
Identifying and optimizing synthetic routes to meet customer needs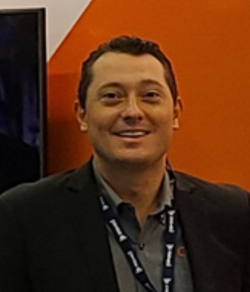 Chris Skipper, M.B.A.
Cerion Executive Vice President - Sales
Chris earned his M.B.A. in Finance, Marketing, and Strategy from University of Rochester. He has 7 Years of experience in the nanomaterial industry with applied expertise in:
Technical consultation and project management.
Project feasibility and Tech-Economic Analysis for Project Cost Vs Goals Evaluations
Key Considerations for Outsourcing Nanomaterial Design and Development
Intellectual Property and Confidentiality
Applications for Inorganic Nanoparticles
Phase / Gate Project Planning through all steps of the product lifecycle including:

applied Research
development
scale-Up
commercialization
manufacturing